What does your coffee cart hire include?
We provide a complete solution for coffee cart rentals for your next event. From high-quality coffee beans to non-caffeinated options such as tea, we ensure that there are delicious beverages for all guests. We also supply coffee cups, lids, and other supplies, neatly presented in our coffee cart. Our highly trained baristas will take care of all coffee requests and event logistics end to end.
Check out our coffee cart hire prices for a full list of inclusions.
How do I hire a coffee van?
It's super easy to get started. Fill out our enquiry form with details about your event, the number of guests, and your contact information, and we'll get back to you within two business days.
What information do you need from me before the event?
We work with our clients to ensure that we have all the information we need to run a seamless and successful experience that will wow your guests. Some information we will need upfront and prior to the event includes:
Time, duration and location of the event
Whether we have access to power on-site
Space where the coffee cart will be stationed
Other logistical factors, such as access to parking
Key contact to liaise with on the day
With this information at hand, rest assured that you will have a stress-free and enjoyable portable coffee cart experience.
Learn more about our top tips for organising coffee catering for events.
What branding options are available? How do we request branded coffee cart products?
We can organise branding to go on the front of the coffee cart as well as stamps on all cups. You will need to supply artwork to us at least 10 business days prior to your event so we can prepare your branding materials.
How big is the coffee cart?
We choose from a selection of different coffee carts depending on the occasion and requirements of your event.
Once set-up a typical cart is 180×70 cm, including the space required for the barista to stand and operate the cart.
What locations do you service?
Our mobile coffee stands cater to all suburbs of Melbourne, including Footscray, Craigieburn, Dandenong etc..
What's your minimum charge out?
Our Melbourne coffee cart hire package starts with a minimum of 2-hour of service, which equates to approximately 100 cups of coffee.
How many coffees can you make?
We understand the importance of getting coffee to your guests quickly without having them wait around the coffee cart. As a general rule of thumb, our barista can serve up to 100 cups of coffee in a two-hour service, or 200 cups of coffee in a three-hour service. This is just an estimate, and we will work with you to ensure that all guests are catered to throughout the event.
What milk options are available?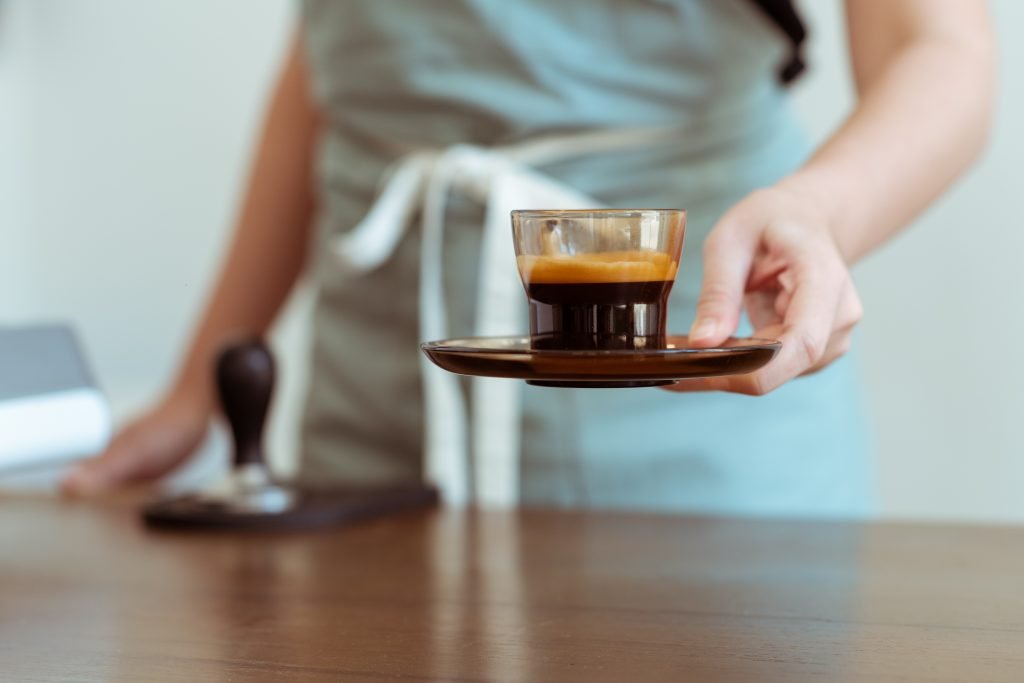 We understand that you and your guests may have different preferences, so we have included a range of alternative milk. We supply full cream, light, soy, almond, and lactose-free milk. We use the ever-popular Bonsoy brand for all our non-dairy Milk selections. If you have specific dietary requirements, please let us know prior to the event so we can cater to your needs.
What non-coffee options are available?
While most guests will opt for coffee, we have plenty of options for those who prefer other hot beverages. We offer Decaf coffee which contains little or no caffeine, we also serve hot chocolate, Chai latte, and of course black tea. If you need anything specific, please let us know so we can organise it prior to your event.
What types of coffee blends do you serve?
At Astur Coffee, we serve specialty-grade coffees sourced from the best coffee-growing regions of the world – including Kenya, Rwanda, Ethiopia, Colombia, and India. As a boutique coffee beans provider, we roast them in small batches in Melbourne, creating our specialty blends unique to Astur Coffee.