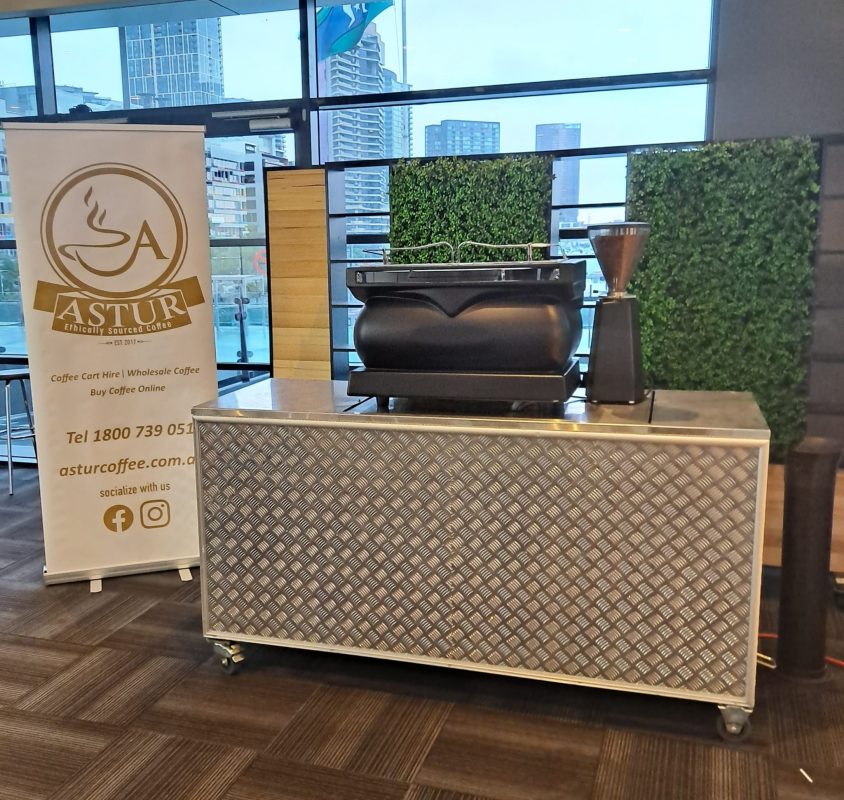 Astur Coffee – High grade, ethically sourced coffee
We are a boutique specialty coffee roasters who strive every day to deliver exceptional, high-quality coffee to all our customers.
Creating our winning combination is a team effort. With the entire supply chain – from the first crop planting, through to the first sip for quality assurance involved in ensuring a quality product. Astur ensures every step along that chain is committed to the creation of a quality formula.
That means the beans are picked at precisely the right time, there are no defects, no harmful chemicals used in the process, and an astringent quality-checking approach ensures a premium grade.
Every member of our team in Melbourne are highly experienced and qualified, the entire roasting process is monitored and logged to maintain high quality and consistent roasts every time.
We also ensure all of our beans are not only of the highest standards but are also ethically sourced.
Why choose ethically sourced coffee?
Ethically sourced foods and drinks of all varieties are important because it makes a huge difference to the quality of life of the farmers and workers who produce it before it reaches your plate – or mug.
This extends beyond the treatment of the local workers in the countries where beans are sourced from, it also involves checks to ensure their operations are environmentally sustainable, that they are using responsible practices and that all economic, social and community standards are being met.
Astur Coffee is scouring the globe for the finest beans – including sourcing from countries like Colombia, Kenya, Ethiopia, Guatemala, India, Rwanda, and more – it is important to us that all of the products we stock have been collected appropriately. We ensure they meet the strictest international standards so that you know that purchasing these products leads to better outcomes for all involved.
We deliver you the finest options on the markets, derived from all quarters of the world, while the regions producing them are able to thrive and establish an economically sound status. This allows workers and farmers to be looked after and all land protected. Catering to all parts of the country including regional, rural and remote communities who also appreciate quality, ethically sourced coffee.