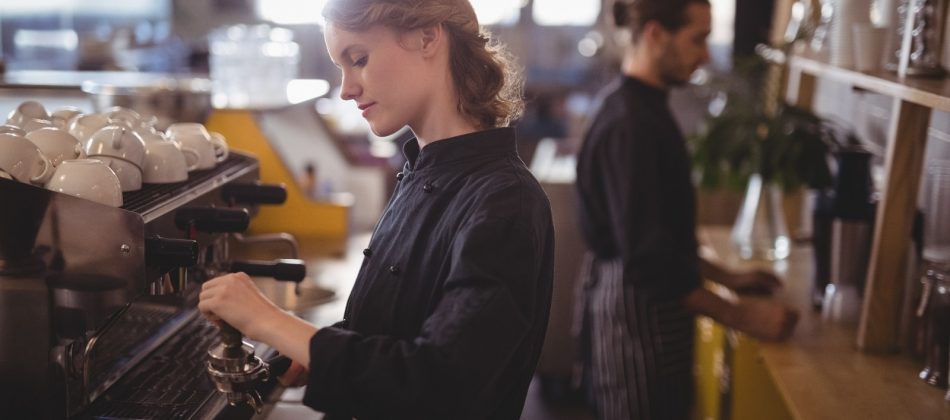 Event planning can be overwhelming and stressful – so many decisions to make and guests to please. If there's one thing that's guaranteed to impress and bring people together, it's a cup of freshly brewed, cafe quality coffee. 
Mobile coffee carts are becoming a regular feature at all types of events, from weddings to corporate functions. Compact, versatile and easy to set up, coffee carts are so simple to hire and require no effort on the part of the event planner. It's a guaranteed crowd-pleaser as coffee is more than a well-loved beverage, but an essential for many Australians.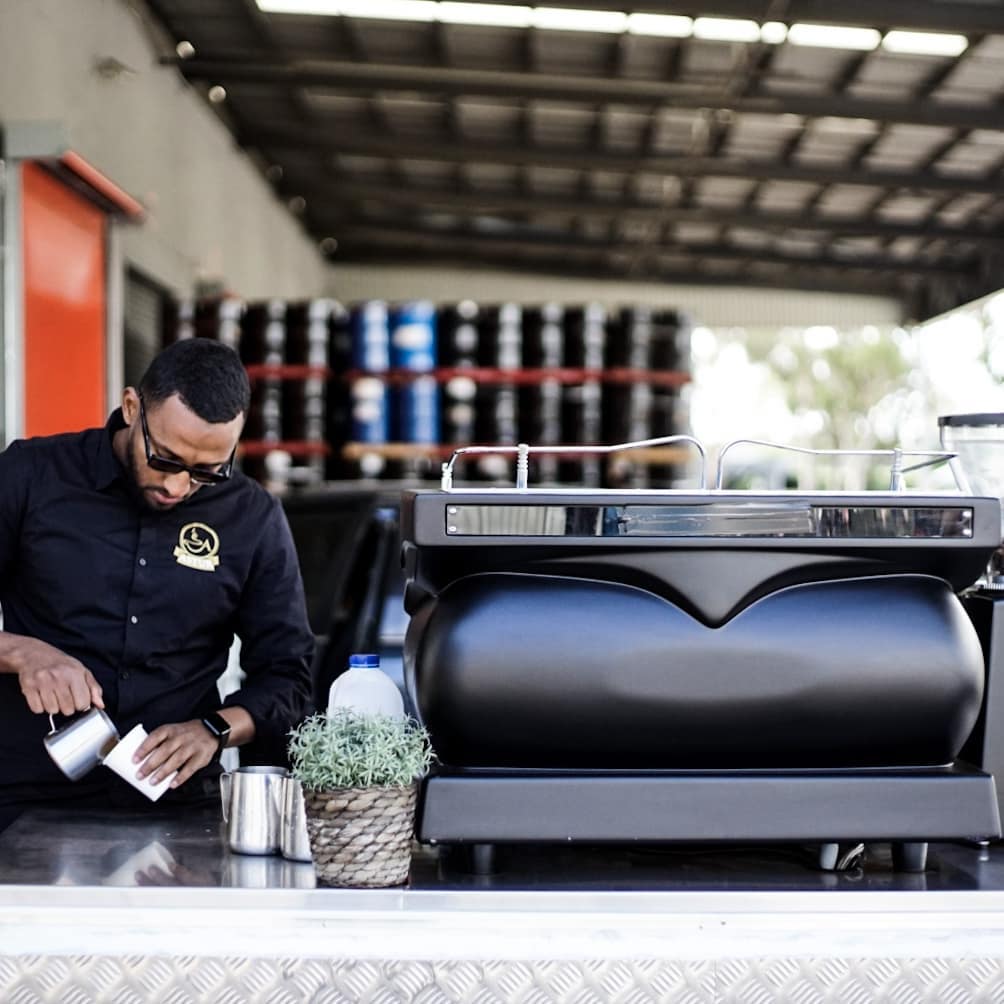 Instead of going to a cafe, the barista comes to you with a fully mobile espresso machine! Coffees are made to order and served to guests on the go. Coffee carts are generally quite compact, which means that they work well with most event spaces. 
Impress your guests with a professional barista on-site and a sleek set up. Say goodbye to instant coffees, and let guests enjoy their coffee just how they would like it at a cafe.
Promote your brand with a branded coffee cart, which is a sure-fire way to attract a crowd at an exhibition or festival. 
Keep your guests energised throughout the day, especially for those early morning starts and mid-afternoon slumps.
Foster meaningful conversations by encouraging your guests to socialise and network during coffee breaks.  
CONSIDERATIONS BEFORE YOU BOOK
It's important to do your research before locking in a supplier. Have a chat with the owner on your event requirements and make sure you are clear on costs, set up time and number of coffees that will be served.
Cost – coffee carts in Australia will generally set you back anywhere between $400 to $2,000. Pricing depends on the size and duration of the event, which is calculated by the number of cups of coffees and baristas you will need. Custom design for the coffee cart and coffee cups will add to the standard hourly rates.
Facility – while coffee carts can work with most event spaces indoors and outdoors, it is best to check with the supplier as to their requirements. Most coffee carts will require access to power, so if you're outdoors, you'll need to provide a generator. 
Event duration – some coffee carts have minimum hours of hiring, while others only offer half or full day hires. If your event is quite short, you would still have to hire the minimum hours and may not be able to take the full advantage of a mobile coffee cart.
At Astur Coffee, we take pride in our exceptional service and sustainably sourced coffee. Check out our Coffee Cart Hire packages and discuss your needs with us today!
WHAT TYPE OF EVENTS WOULD SUIT COFFEE CARTS?
Short answer, any event where your guests would benefit from freshly brewed cups of coffee! We think the opportunities are limitless!
Corporate events: kickstart your event with some caffeine, and you're sure to see energised and engaged employees, clients and investors. Whether you are hosting a seminar, conference, product demo, fundraiser or celebration, coffee carts are a great way to foster teamwork and networking opportunities.
Weddings/birthdays and other celebrations: big moments deserve something special, and a coffee cart will keep your guests' party spirit up all day and night long. Look out for coffee carts that are in theme with your event, such as a vintage or industrial wagon.
Branded Events, Trade Shows & Exhibitions: engage your audience and promote your brand by offering a coffee cart as part of your brand activation. Coffee can be served in branded coffee cups, enhancing your brand message even further.
Sporting events: fuel your spectators and sports players with a mobile coffee cart, which will complement nicely with food stalls or the classic sausage sizzle.
This post was created in a partnership with best online casino in Australia – https://ozwincasino.gg/. Register now and get your best non deposit bonuses.
"We were lucky enough to have Mohamed and his team at our 2021 Supercars car launch to make coffee. It was absolutely delicious and the service was impeccable. Would definitely recommend to anyone thinking of hiring a coffee cart!"