Are you looking for the home grind advantage when it comes to serving up the perfect cup of coffee in your own home?
There are many options available in the modern market that make this process a breeze. But if you're just getting started on setting up shop (at home, that is), then it can sometimes be a little overwhelming to work out what staples you need, especially with so many options and varieties. Don't worry, you'll be a barista in no time, but here's what you'll need to get on that track to success.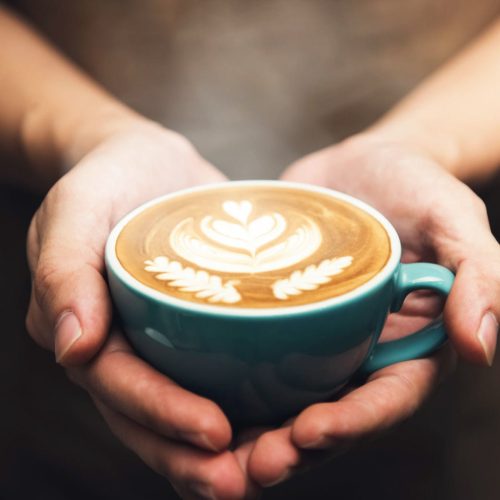 What coffee brewing method is best?
This is the part where you can thank technology; there are numerous automated options available that make the job of brewing a pot of coffee so much easier these days. We are not going to talk about the single-serve options that use things like pods right now, but rather the slightly more technical options to get the best, freshly roasted brew from the comfort of your own home. Here's a couple of essentials to start with:
Pressurised: These are the quickest brewing solutions and will need fine to superfine grounds. Automatic coffee machines, espresso machines, Moka pots (stove-top or electric) or an AeroPress generally give a more polished result, and some are incredibly portable for added convenience.
Filtration or dripping: If you fancy turning your kitchen into a science laboratory, then a cold drip setup will give you the perfect water to coffee ratio, as well as the balance of contact time. The trouble is, it can take up to 24 hours before you are sipping the perfect cuppa. There are automatic drip machines available that can slash this time down to six minutes while a Chemex, percolator or Vietnamese drip filter will also deliver a quick cup using the steeping method (see below).
Steeping (soaking) options: This process introduces the grinds directly to the hot water and includes options like the French Press, soft brew appliances, siphons and coffee bags. Longer steeping can lead to higher caffeine levels, though, and also high water to coffee ratios, which make steeping great for creating cold brews.
There are also boiling methods like the Ibrik for brewing Turkish coffee or the old-fashioned cowboy method of brewing around a campfire using nothing but beans, water and a pot. However, if you want our two cents, we wouldn't recommend the last option for a first-class cup of coffee.
"We booked Astur's coffee cart for our office. Mohamed and his colleague were a delight to deal with. The coffee was high quality & service was fantastic. They were very efficient with setting up on time and all of our staff had nothing but great things to say. Would absolutely hire them again!!"
How much coffee do I use per cup?
Ultimately, this depends on the brewing method you employ, but the secret formula that you can adopt as the rule of thumb: one or two tablespoons of ground coffee to go with every 200ml or so of water. This is called the 'Golden Ratio' and is the perfect middle ground, allowing you to adjust to your tastes accordingly.
If you would like to know more about which coffee beans are the best option for you, you can learn more in the Astur Coffee Guide, and you can browse our range of coffee beans for sale here.