A range of restrictions has been imposed on Metro Melbourne residents as the State Government moves to slow down the spread of coronavirus across the state.
That includes a curfew being put in place between 8pm and 5am, with the only exemptions being to leave home for work, to seek out medical care or to provide caregiving to a friend or family member.
Outside of the curfew, you are only allowed to shop for food or essential items, go out for one hour of exercise or to attend work that cannot be done at home.
But what does it mean for your morning (or afternoon) cup of coffee? Melburnians are known for their love of a good brew, and are far more likely to turn to their routine cup of Joe in times of stress, much like this pandemic.
Can I catch COVID-19 from a cup of coffee?
Let's get right to it. What is the risk of contracting the COVID-19 virus from a takeaway cup of coffee? Thankfully, that rate of risk is extremely low. This virus is not a foodborne one, so as long as all the proper safe handling, preparation and hygiene standards are adhered to, your cup of coffee (and obviously you) is safe.
And if you don't believe us, Australian National University infectious diseases professor Peter Collignon told news.com.au the chances of contracting the virus from your coffee is extremely low.
"If the virus were widespread on coffee cups and everything you touched, our epidemic curve (in Australia) would not be turning. I can't say you can't get it from a coffee cup, but the risk must be minuscule compared to the more obvious ones," he said.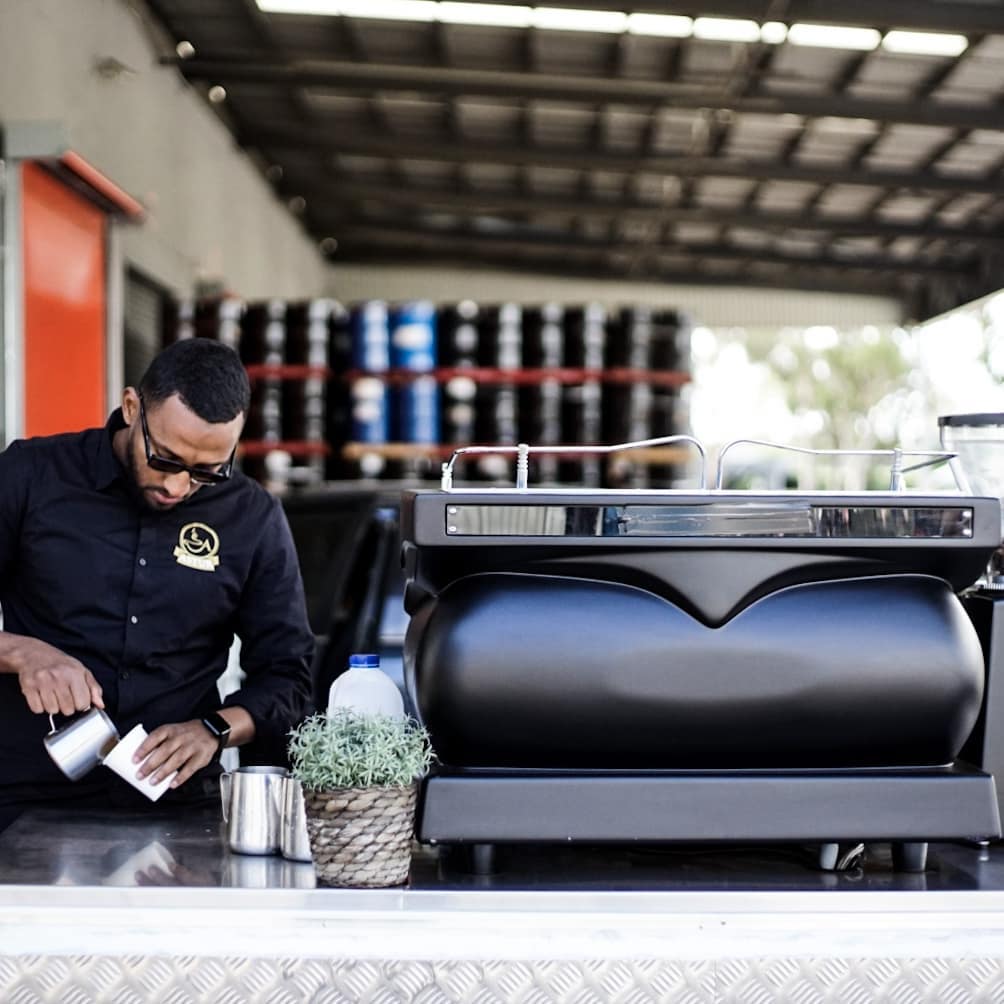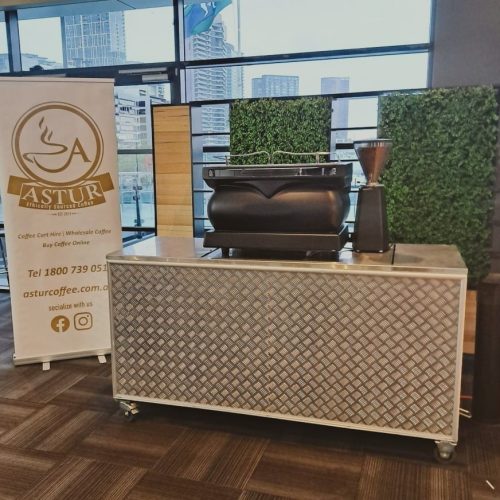 Thankfully, the coffee shops remain open
Some further good news is that restaurants and cafes may continue to serve delivery and takeaway coffee in Stage 4, just as they could in Stage 3.
The issue is more around how to get it. Only permitted workers are allowed to leave their home, with only one person per household able to leave to retrieve necessary food items.
Strict occupancy and social distancing regulations are in place as well, which means heading out for that daily brew is a little more challenging than usual.
"We were lucky enough to have Mohamed and his team at our 2021 Supercars car launch to make coffee. It was absolutely delicious and the service was impeccable. Would definitely recommend to anyone thinking of hiring a coffee cart!"
Create your own barista experience at your workplace
An option for any business still operating at brick-and-mortar premises (not work from home) is to have their own, in-house barista serve coffee. This isn't as fanciful as it might sound.
With confusion around who is allowed to go outside to get food items and delays in delivery services because of demand, businesses can turn to Astur and our mobile coffee cart hire. That way you can serve all the workers who remain on deck without having to leave the premises. Best of all these carts are permitted under Stage 4 restrictions.
You will also have the choice to select from or range of high-grade specialty coffee (single origin or blend), all complete with your very own barista, putting the final touches on your favourite brew.